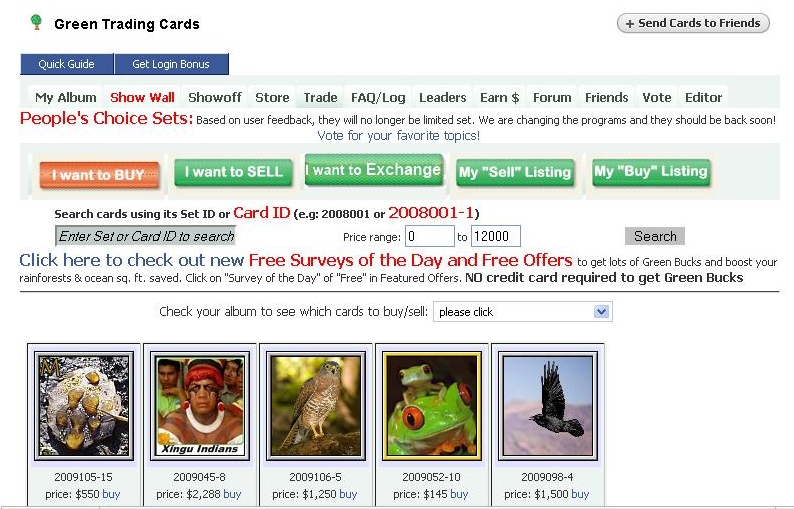 So your ready to buy, now its time to us the 'Trading Post' where you can find thousands of cards that have been put up for sale by other users.
From this area, you are able to carry out most of your transactions, if you just want to browse all cards for sale simply click on 'I want to buy' and you will see the lasted 160 cards that are up for sale. You can again use the defaut option which will allow you to see cards in different price ranges you can view them from 0-120,000 or to a price range of your choice.


If you wish to buy a specific card you can do so in one of three ways:
Type in the number e.g. 2009103-1 into the search box.
You can click on the album you wish to buy cards for, use the drop down menu by selecting the album, the album will open on the right hand side of your screen. Click the links of the cards you wish to buy. Each time you wish to buy a card in that album you need to follow these steps.
Buy direct from your album providing you don't already have that card. Click on the empty space and when you see the "pop-up" box just click on the search icon and it will bring up the available cards for purchase. You will have to toggle between archived and current sets when buying or selling cards.

  Other than buying cards in the store this pretty much covers all buying of cards. If you wish to sell please see sell cards.